We currently have 11 separate massage rooms, meaning that we can welcome groups of up to 11 persons.
Should your group be larger than this, we are able to provide our service in two or more iterations.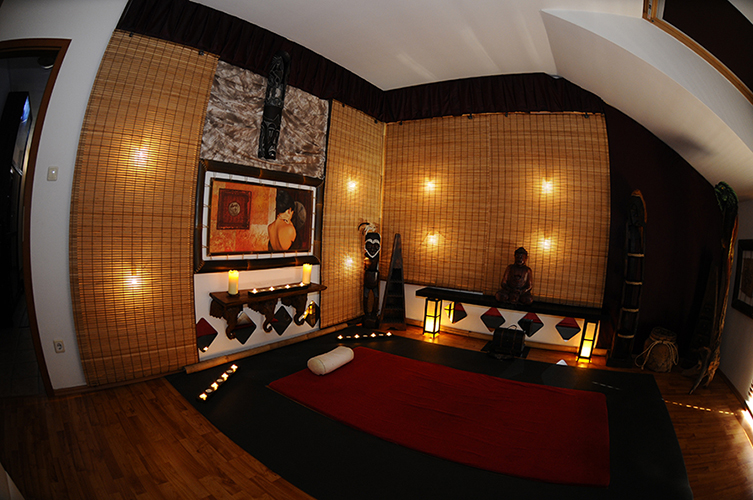 Spirit of Africa
Spacious massage room furnished with African and Indonesian style, cozy lighting and a sofa. The decoration and ornaments makes you feel the spirit of Africa in yourself while receiving a professional massage.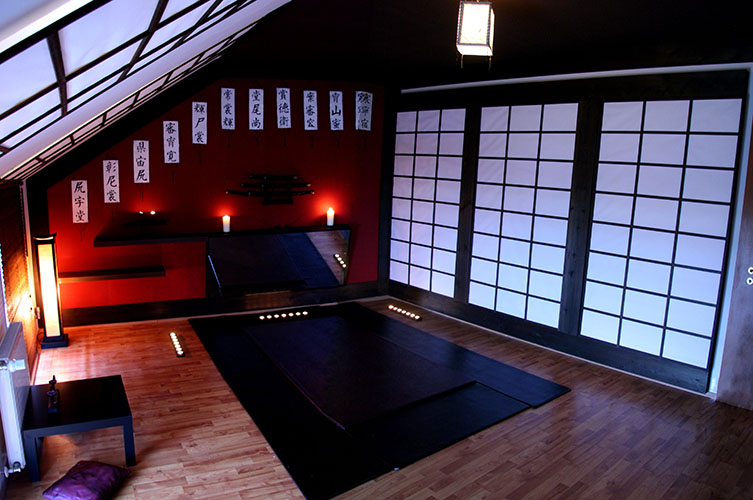 PEACE OF JAPAN
Large room furnished to give a truly peaceful Japanese feeling, along with hand-made walls, samurai swords, and hand-painted kanji papers.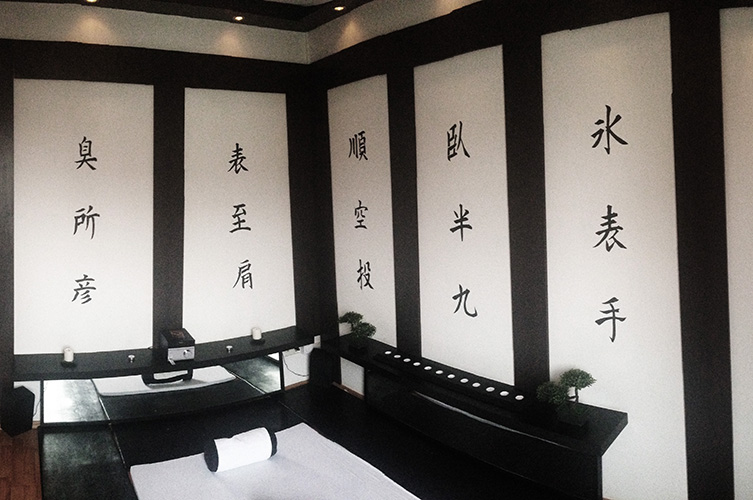 WALLS OF KANJI
Elegant and air-conditioned room which's walls are decorated with the Japanese alphabet's Kanji letters and miniature bonsai trees.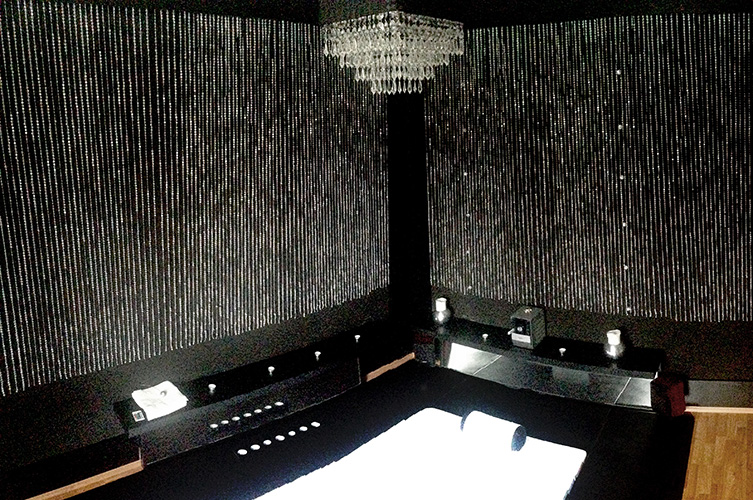 SHINE OF THE WEST
One of the most elegant massage rooms of our parlor, where everything is shining, giving a really modern, clear look.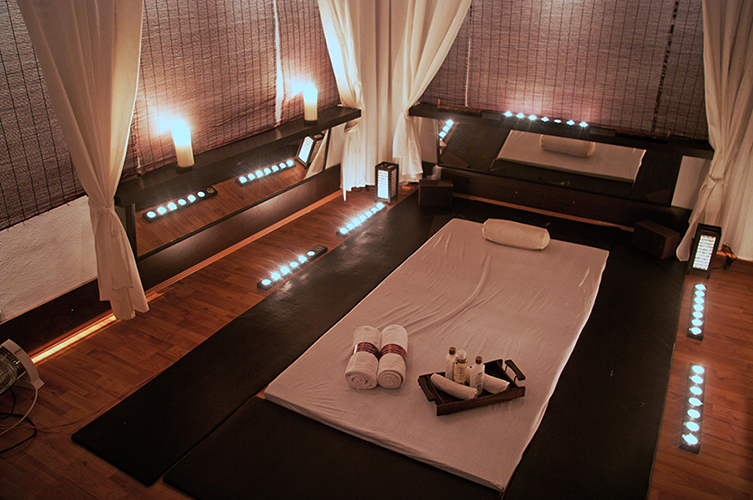 MAGIC OF ASIA
A really intimate room where the bamboo rolls and soft lighting is guarded by a feline-like life-size sculpture.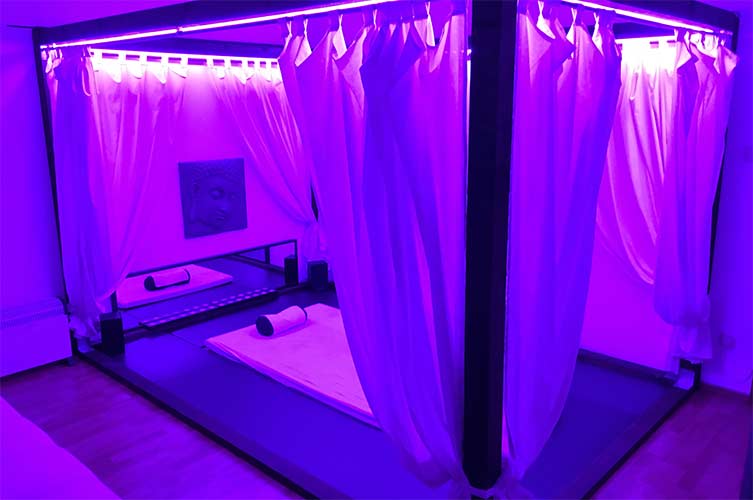 ISLAND OF BORA BORA
One of the most beautiful rooms of our massage parlour, where the baldachin curtains bring the island of Bora Bora to life.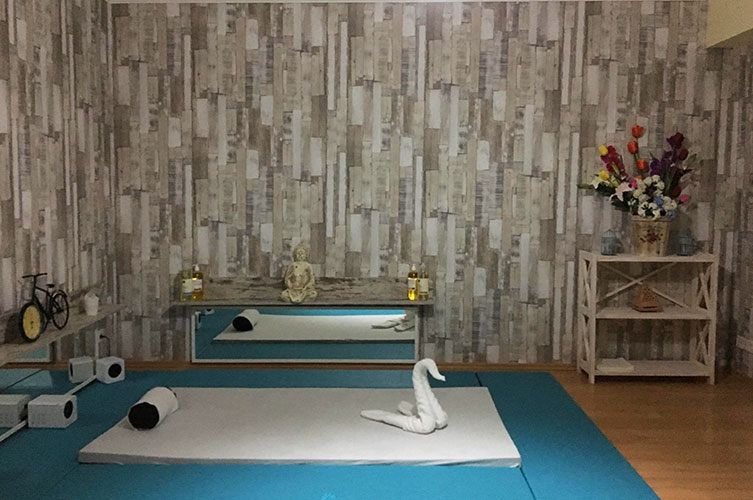 ROOM OF VINTAGE
Our room made for the fans of the vintage style combines vivid colours with furniture that creates a unique atmosphere of the 1950's and 1960's.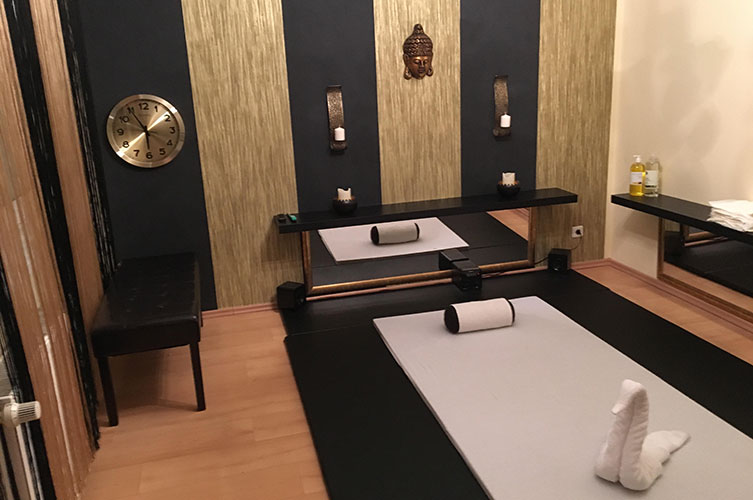 GOLDEN LIGHT
Gold is the most prominent colour of one of our newest massage rooms, offering a relaxing but elegant atmosphere.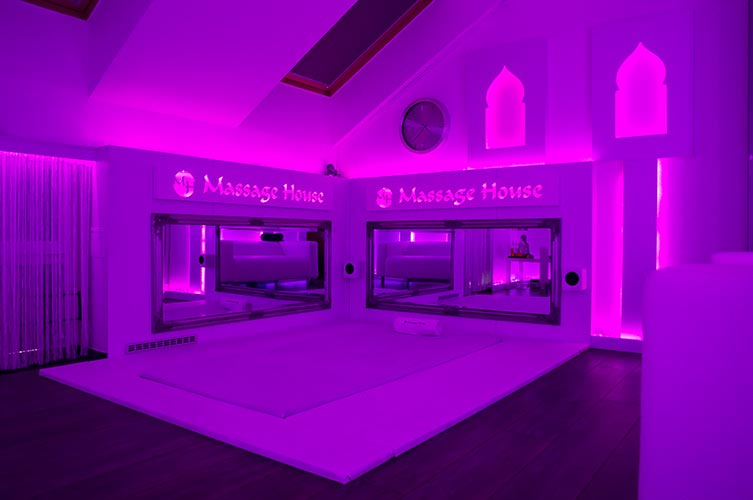 1001 NIGHTS
Real modern luxury in the premium room of our parlor with white furnitures color lights own inner shower enclosure for your comfort and perfect mood. Really a VIP room.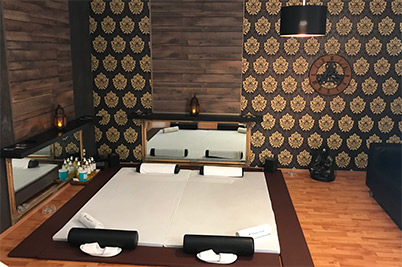 CAVE OF ELEGANCE
Elegant, modern, spacious massage room with double tatami primarily recommended for couples.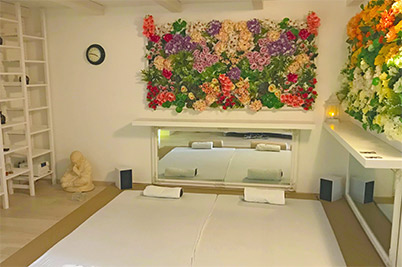 GARDEN OF LOVE
Our specially designed massage room for couples, with double tatami, large space, cozy flower walls where the air shines from the intimacy.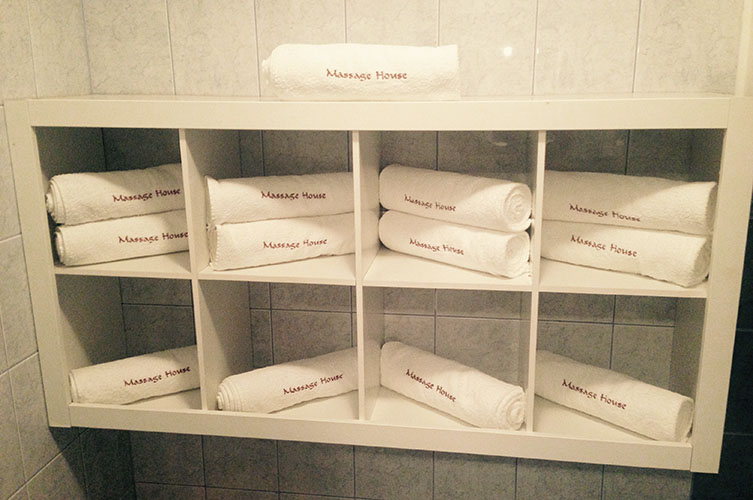 BATHROOM
Using the bathroom is recommended before and after the massage as well. Disinfecting the shower after guests is a basic hygiene standard at Massage House.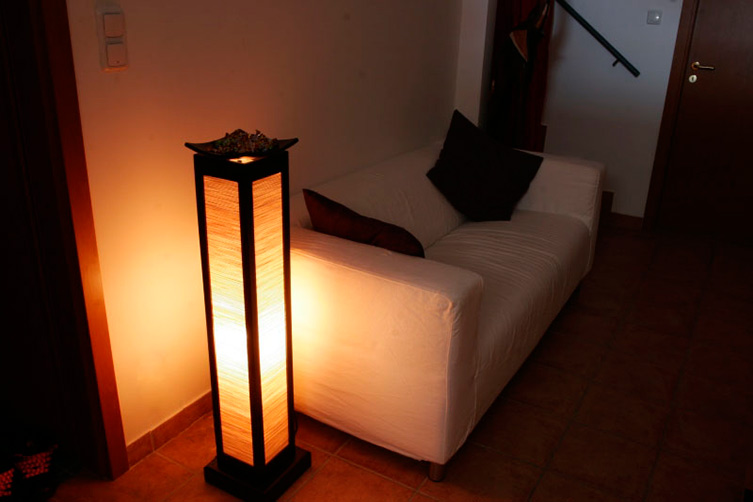 LOBBY
The atmosphere and equipment of our lobby is planned to give you an unworldly feeling for your complete relaxation.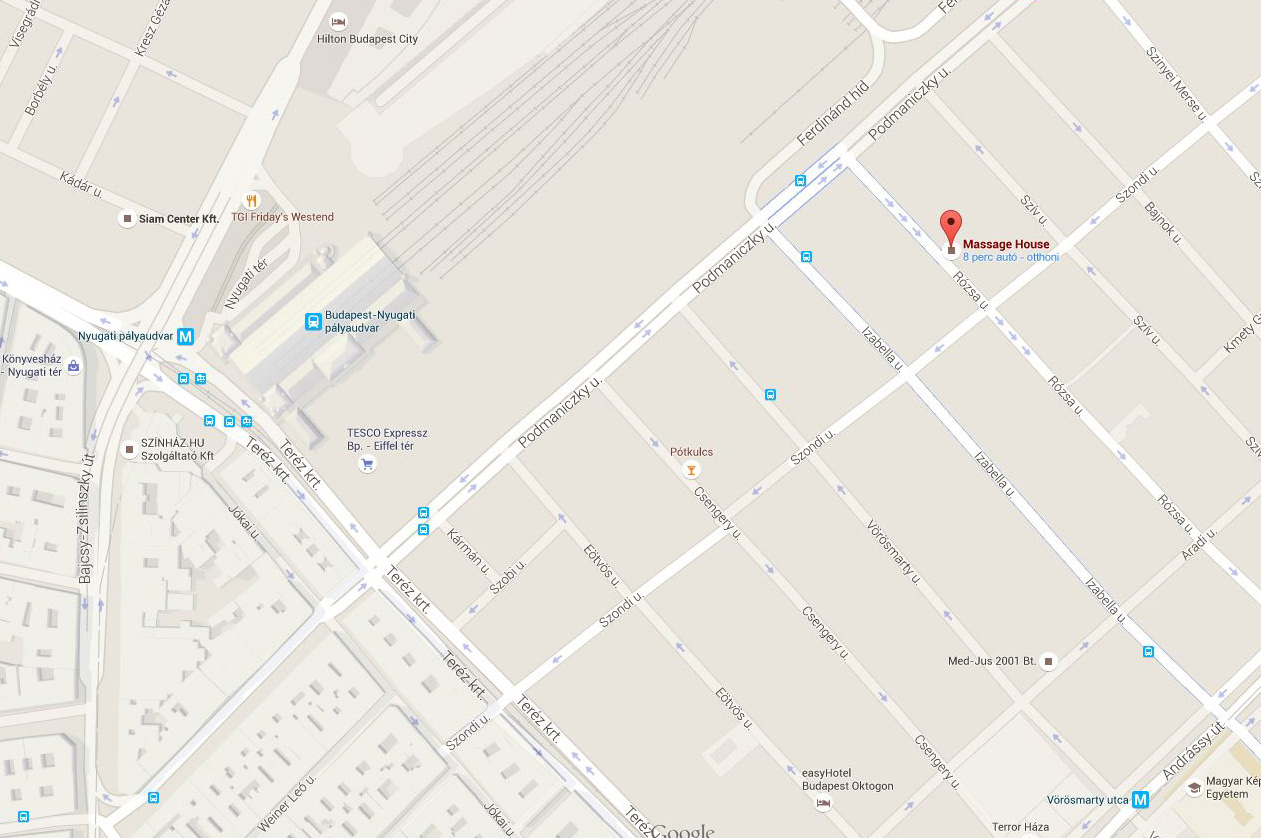 OUR LOCATION
Our massage parlor is located in downtown Budapest, near Nyugati Palyaudvar. You can find more information about our location here.

Discretion
We do everything in our power to have your stay in Massage House as discreet as possible. Our massage parlor is located on the top floor of a newly-built building, in dedicated apartments, so you won't experience the unpleasantness of entering/exiting a street front erotic massage salon. We organize our guests to not meet each other, only their chosen masseuses, so don't expect awkward moments in a changing room, corridor or waiting room.

Hygiene
We require complete hygiene in our parlor, ensuring that our guests will always have a clean, disinfected bathroom, sheet, towel, and head rest to use.

Comfort
The layout and equipment of our parlor is adapted to your comfort. Our massage rooms are equipped with comfortable stools, are spacious and located a few steps from the bathroom. When designing our studio, the comfort of our guests was our first priority.