[vc_row][vc_column][vc_column_text el_class="content"]
A Few Words About Nuru Massage
Nuru massage is a massage type during which the masseuse uses a special slippery material to slide on the body of the massaged. If you never tried it you shouldn't wait anymore, as it is an extraordinary experience.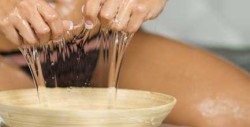 More About Nuru Massage…
What is Nuru Massage?
This special massage is getting more and more popularity today. During the massage the masseuse instead of a massage oil uses a Nuru Gel, which makes the skin very slippery, allowing the use the full potential of this massage type. Actually Nuru massage is very similar to traditional slippery massage in a way.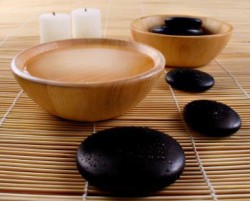 Is Nuru Massage the Same as Slippery Massage?
In the technique of the massage there is no difference, however they are still very different from each other. The oil used for slippery massage and the Nuru Gel used for Nuru massage makes the huge difference in the two. Oil is a slippery product as well, however nuru gel has been exclusively made to be a very slippery substance. Like, really slippery. This is why those who tried both massage types know, that while the massage technique is the same, Nuru is a completely different experience from slippery massage.
The Technique of Nuru Massage
As we said before, the technique of Nuru is basically the same as slippery massage. During both programs the masseuse uses her whole body (her arms, butt, stomach, breasts). It is also called regularly body to body massage, or b2b massage because of that. It is also worth to note that this is nothing more than a massage. Nuru is not to be confused with sex or sex massage as it can be seen in adult movies, it is only a special type of massage.
The Nuru Gel
Nuru gel is a substance exclusively made for massage. It is water based and consists of 98% natural ingredients. The ingredients are from Japan, and we import the gel directly from Japan to meet our high quality standards. Nuru is high quality copyrighted product, which is not matched anywhere else.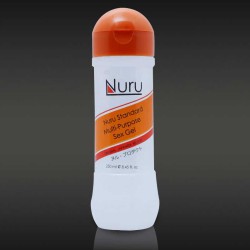 The Process of Nuru Massage
The Environment
During Nuru massage, we first create the perfect environment. Our parlour has been specifically designed for that, resulting in the best experience you can get in the city. You can read more about our massage parlour here!
The Atmosphere
To achieve the perfect atmosphere you can get, Nuru massage always gets preceded by a full body massage or a back massage, which helps to relax. We also make use of relaxing background music, special lighting, incense and candles to give you the perfect atmosphere possible.
Preparations
To prepare for this special massage, we need a small bowl, Nuru gel, and some warm water. We pour the Nuru Gel into the bowl and mix it with some of the warm water. The end result is the perfect ingredient of nuru massage, the mixed Nuru gel.
Nuru Massage itself
Firstly, the masseuse applies the Nuru gel to her and your body. This is already a pleasant experience, being warm and slippery. After that the Nuru massage can start. The masseuse uses slippery massage techniques on your body, using her arms, breasts, stomach, butt, and thighs as well. This is why Nuru is also called body-to-body massage. It's important to note that while Nuru massage is a very sensual experience, we don't go over the boundaries of a massage, meaning that we do not offer any kind of sexual services. Our parlour takes great care for this.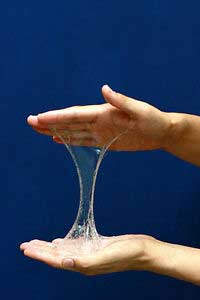 Removing the Nuru Gel
Since the gel is water based, the mix can be easily removed from the body with a quick shower, way easier than any kind of oil based products or cream.[/vc_column_text][/vc_column][/vc_row]